With an estimated 7,3 million people in need of houses and a further 25,5% unemployed, a Tshwane University of Technology (TUT) student's innovation briGado, a smart brick making kit, has been recognised for addressing two of the country's most critical problems – unemployment and housing.
Rotenda Nevhutalo (20), a second-year Industrial Design student at the Faculty of Engineering and the Built Environment, developed a  cost-effective project that landed him a position as finalist in the Better living challenge. According to him, this solution will address a vital need by helping poor communities to make their own bricks and build better shelters at their own pace.
"Not only does this product equip people to make bricks for personal use, it also gives business min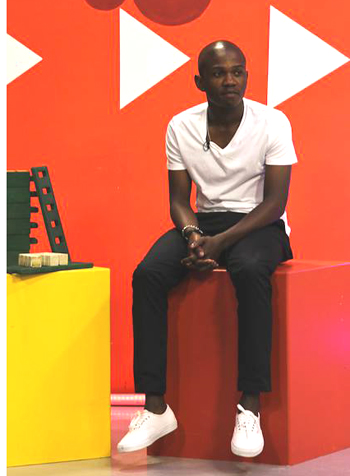 ded people an opportunity to create a better living for themselves," Rotenda explained in an interview with Better Living.
The aim of the Better Living challenge is to find green home solutions that are affordable, and that will contribute to improving living conditions and the quality of South Africans, and it seems Rotenda's brick making kit has just that.
Rotenda's design was inspired by the need to ease difficult traditional brick making methods, which he was exposed to growing up in Limpopo. People did not have suitable tools to make bricks and as a result resorted to using their feet to mix mud.
The 100% recycled plastic briGado kit comprises of a brick mould, concrete mixer and brick carrier that allow users to operate comfortably. The mould has panels which can be used as a clay mixing system and each mould is designed to make six bricks. The panel can also be used as an alternative to a wheel barrow, making it convenient to carry bricks from one point to another. briGado is a cost-effective solution that does not require expensive maintenance and service plan; it is washed with only water.
The young inventors, along with 22 others, entered the challenge in March this year and were chosen among 130 entrants. Part of the selection process included heated debates and discussions. The 23 finalists were reviewed by a panel of 47 judges and will be notified of who the winners are next month.
Rotenda also appeared on SABC 2's Hectic 99 to showcase his innovation.