Location and venue
Located on the Pretoria campus of the Tshwane University of Technology, we are housed within the Department of Mechanical Engineering, Mechatronics and Industrial Design. Our studio, workshop and lecture rooms are located in between various other workshops and labs. This offers many opportunities for collaboration and sharing of facilities.

Studio
Most of the activity occurs in our Industrial Design studio. The studio comprises of student workstations with their individual computers and desks, printers, 3D printers, laser cutters and our concept lab. All the different year groups are located together in the studio (with dividers) so that students experience learning cross over between year groups. The lecturers also have their offices in the studio space so that student have easy access to them.
Concept Lab
The concept lab is our "mini" workshop which host our smaller less dangerous equipment. Students are encouraged to use this concept lab to develop small quick models during their design process as well as finish off prototypes. Students have access to this lab (along with their studio) 24 hours a day during their study periods.

Equipment
3D Printers
We have 5 Dimension uPrint Plus 3d Printers. These robust and easy to use 3D printers allow our students to prototype easily and effectively. Our Fortus 250 3D printer is also available for larger more specialised prototyping.
Laser Cutters
We have two Epilog laser engravers. These are available to the students (once they have been trained) all the time for building quick models and prototypes. The students use these themselves once they are trained, so that they have the opportunity to learn some of the complexities of cutting various materials and general use of laser cutters.
CNC Routers
We have three small CNC routers which are predominately used to cutting foam forms for models and prototypes. Students use various software to generate g-code in order to run milling jobs on these.
Vacuum formers
Vacuum forming is a very useful prototyping tool and we therefore have two vacuum forming machines which the students are trained on and then utilise for prototyping.

Computers
Each full-time student is allocated a desk and computer which they can utilise for the duration of their studies that year. This way students are not disadvantaged if they do not own a computer themselves. Once again students have access to these with full internet and software access 24 hours a day.
Software
Students are trained on a range of industry relevant software packages. We also train our students on Opensource alternatives so that they can potentially start their own businesses without incurring the costs of some of the more expensive software packages.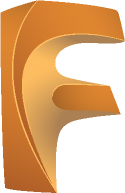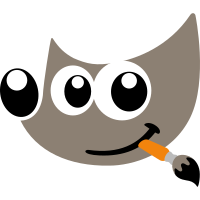 Lecture Rooms
Our program utilises two lecture rooms for our various theory and practical classes. These are equipped with projectors and AV systems for effective lecturing. We also often record lectures so that students can then go back and re listen or slow down complex demonstrations, especially when software programs are taught.

Workshop
We boast a workshop which is mainly geared towards woodwork. However we do also have a range of equipment for the various materials used in model and prototype making.